During the winter months, hand eczema continues to be a hot topic and a concern for those suffering with dry, irritated hands.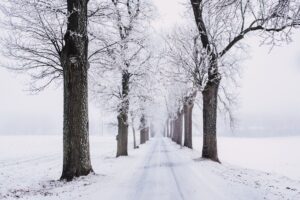 Frequent hand washing, the use of hand sanitizers, and life's stressors can contribute to an increase in eczema symptoms on the hands, including redness, irritation, rash, along with cracked, dry skin.
ESC interviewed academic and clinical dermatologist Dr. Sonja Molin, MD, of Queen's University in Kingston. We asked her to share her expertise in hand eczema and to share tips on what Canadians can do if they experience increased hand irritation.
"We are seeing patients who are reporting symptoms which are usually related to the introduction of frequent hand washing practices. What is interesting to note is how common it has become; we seeing patients coming in for another dermatologic reason, but after a few questions, we discover they are also struggling with hand eczema as well."
Dr. Molin shared the following tips if you are experiencing irritation on your hands:
Use water and a gentle cleanser to clean hands
Gently pat hands dry after washing (instead of rubbing with a towel)
Choose cleansers and moisturizers that are suitable for sensitive skin, such as those free of dyes and scents
Use lukewarm water if you can and moisturize immediately after each hand wash
Moisturize dry hands often
Dr. Molin adds: "If you are seeing persistent dryness or redness on the hands that does not go away despite frequent moisturizing, you should speak with a qualified health care professional for treatment advice."
As always, ESC recommends that individuals consult their own health care provider for treatment advice.