Following the launch of our online resource, ESC has created a short educational video that takes viewers through the Drug Development Process in Canada, and how new drugs are developed and made accessible to patients.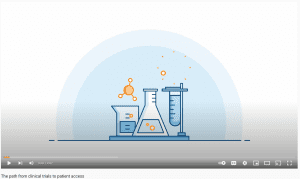 How does a new drug get approved and paid for in Canada? What can patients do to get access to new treatments? While there are not always easy answers to these questions, ESC has launched a new video that aims to explain this complex pathway.
It follows the path from clinical trial, to Health Canada approval, to reimbursement, and the many steps (and obstacles) that can occur for new treatments to hopefully one day paid for by public drug plans in Canada.
Learn more about this complex process by visiting eczemahelp.ca/DrugDevelopmentProcess